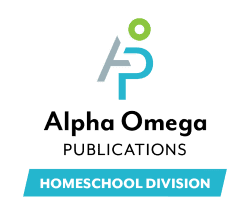 LIFEPAC is a Christian homeschool curriculum created by Alpha Omega Publications for grades K-12. Designed by a team of accomplished educators with years of classroom experience, LIFEPAC is based on the principle of mastery learning. Students master content in each unit worktext before progressing to the next.
Ten LIFEPAC worktexts provide one full year of learning content per grade level; individual worktexts can also be used as supplemental material. In addition, you can mix and match subjects or grade level worktexts to personalize your student's curriculum content. Individual worktexts take approximately 3 to 4 weeks to complete.
LIFEPAC from Alpha Omega Publications is a recipient of the prestigious Teach Them Diligently Homeschool Family Favorite award, which recognizes the best curriculum in homeschooling as determined by thousands of homeschool families.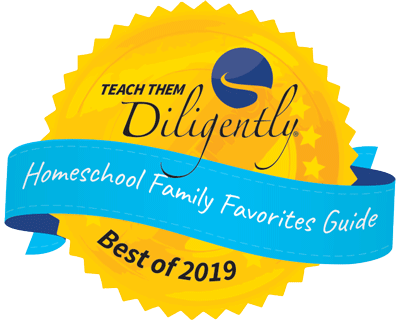 With Bible verses from the King James Version and biblical content that promotes a Christian worldview, LIFEPAC encourages critical thinking skills that promote and strengthen a student's faith in Christ.
LIFEPAC allows students to work at their own pace to master material before moving to new concepts. This flexibility allows students to spend more time where needed and gives parents the ability to homeschool multiple children of different ages with individual academic programs.

Affordably priced, LIFEPAC lets students receive a Christian homeschool curriculum at a fraction of the price of regular textbooks and workbooks. Plus, multiple purchasing options let LIFEPAC users order only the materials they need.

Unlike heavy textbooks, LIFEPAC's compact design is popular with busy homeschooling families on the go. These light worktexts can easily be included on field trips, vacations, doctor appointments, and more.



LIFEPAC Homeschool Curriculum
This review from YouTube channel 'Tips4Homeschool' shows you what you'll be getting in full year's worth of LIFEPACs!